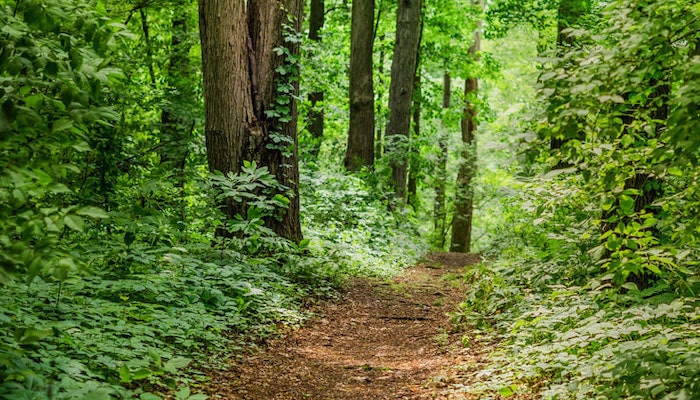 On our journey in this life, the path forward has its valleys and mountains. It winds along, through the dense underbrush of our goals, aspirations, hopes, dreams, and baggage. Right alongside come life's troubles and struggles, not to mention those dark valleys. The mountaintop moments stand out along the way, many unexpected and most more easily appreciated in retrospect than in looking ahead. Often, they are so few that we get discouraged, while the underbrush obscures our experience of the beauty along the way. The path forward is mostly unseen, with unexpected territory surprising us, sometimes injuring us. And while it is crucial to hope and dream about the travel partners, the mountaintop experiences, and the stops along the way, our hopes and dreams are often very different from the reality we encounter. As time goes on, we can get off track, sometimes find ourselves on the wrong path altogether, or get stuck in life's struggles, bogged down by the issues and suffering.
It's Confusing
Figuring out what help you need and where to get it isn't easy. In part, this is because the world of mental health can be very confusing. There is an overabundance of opinions, therapies, and types of treatments, not to mention "facts" and "scientific" papers. Another aspect is because we humans are very very complicated. There is the physical mind-blowing detail of neurons and their connections, genetics and their expression; the mental details of the mind and its layers, its development and interconnectedness, emotions and thinking; and of course the effects of our environment and its impacts. That's a lot to sort out! Whether you are at the beginning of your quest, or stuck along the way, finding the right professional(s) may be an important step in figuring out what you need and negotiating the pathways to a healthier life.
The Journey to a Healthier Road
Perhaps we should call this mental health journey an adventure, full of unknowns to be discovered, mysteries to be solved, and explorations in unchartered territory. But I think it rarely feels exciting and adventurous, especially at the beginning. Like most journeys, the mental health kind also has its ups and downs, moments of extreme difficulty, as well as moments of extreme relief. It may involve one professional, several, or a team. What you need may be simple and straightforward, or complicated and intricate. I like to say that one evaluation is like a snapshot of your life at a particular moment in time, but knowing the length and breadth of what ails you will require a series of snapshots, a video if you will, before clarity is achieved. And it takes time. Most of us didn't get here in a few days or weeks, rather it has taken years. And it will take months, maybe years, to get to a healthier place. But please don't let the time factor discourage you. All journeys start with the first step and take time; yes, and they also take hard work and cost something. You and your mental health are worth the cost.
Your mind and mental health constitute the command center of your life. They deserve to be a top priority. By working on your mental health you are setting a high priority on yourself, one of the few places where you actually have some control. You will be giving yourself the best opportunity to get to a healthier, happier, and more productive life.
We only get one journey called our life. No do-overs. Just today's decisions for today's part of the journey. But the decisions of today determine the road of tomorrow, just like the decisions of the past have played their part in where we are today. Choose well. Live long and prosper.